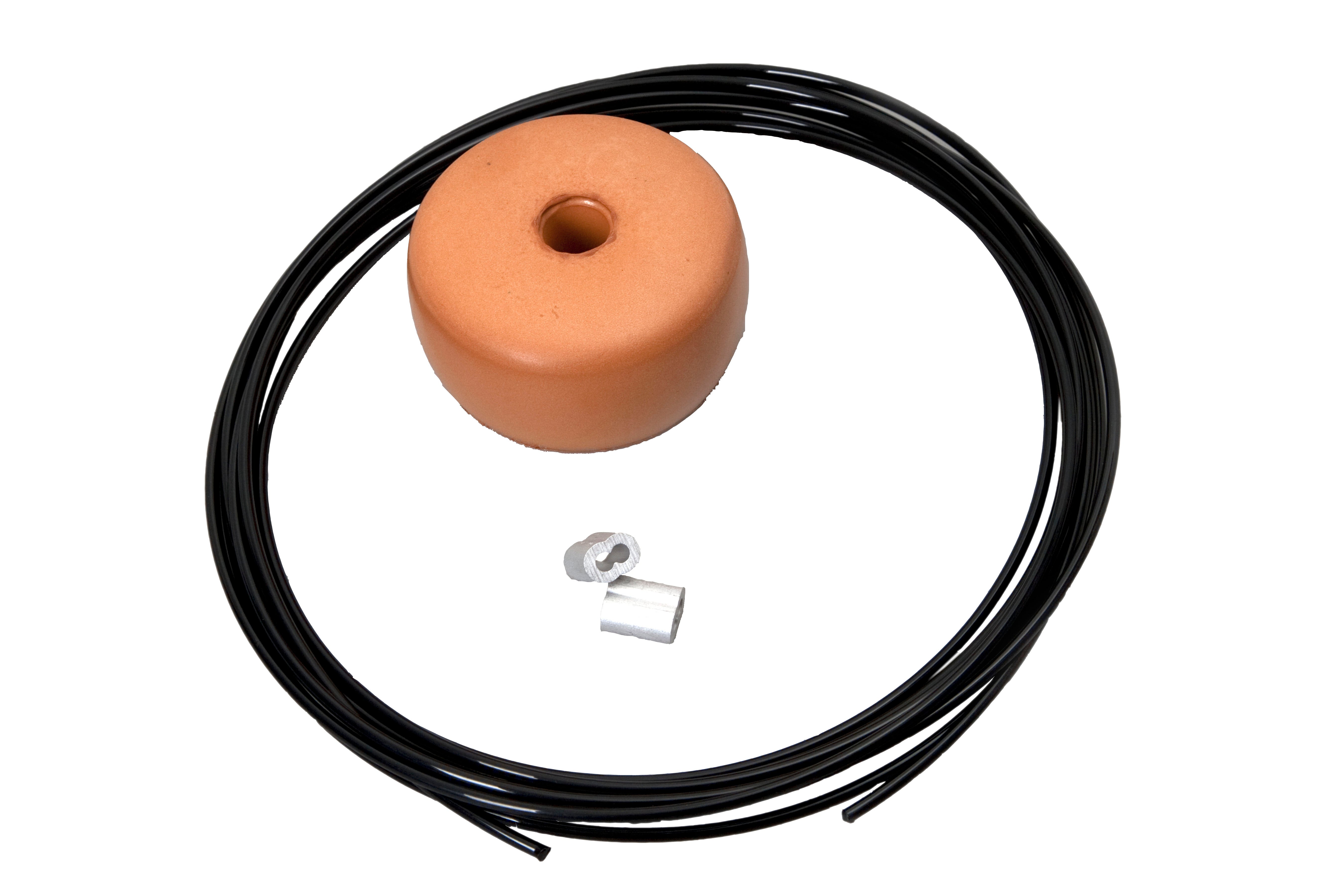 MixAir Float Kit / Tagline Kit
Type: Aeration Accessories
The MixAir Float / Tagline Kit includes a durable float and black poly tagline with aluminum clamps designed for minimum corrosion and slipping. This kit allows for easy location and retrieval of diffuser for maintenance or inspection.

This kit includes

* 1 float
* 15 ft. of line
* 2 stainless steel crimps

Assembly Instructions:

1. Loop Tagline though Float
2. Firmly crimp the end of Tagline to itself
3. Loop other end of Tagline through hole on ballast
4. Crimp firmly to itself.