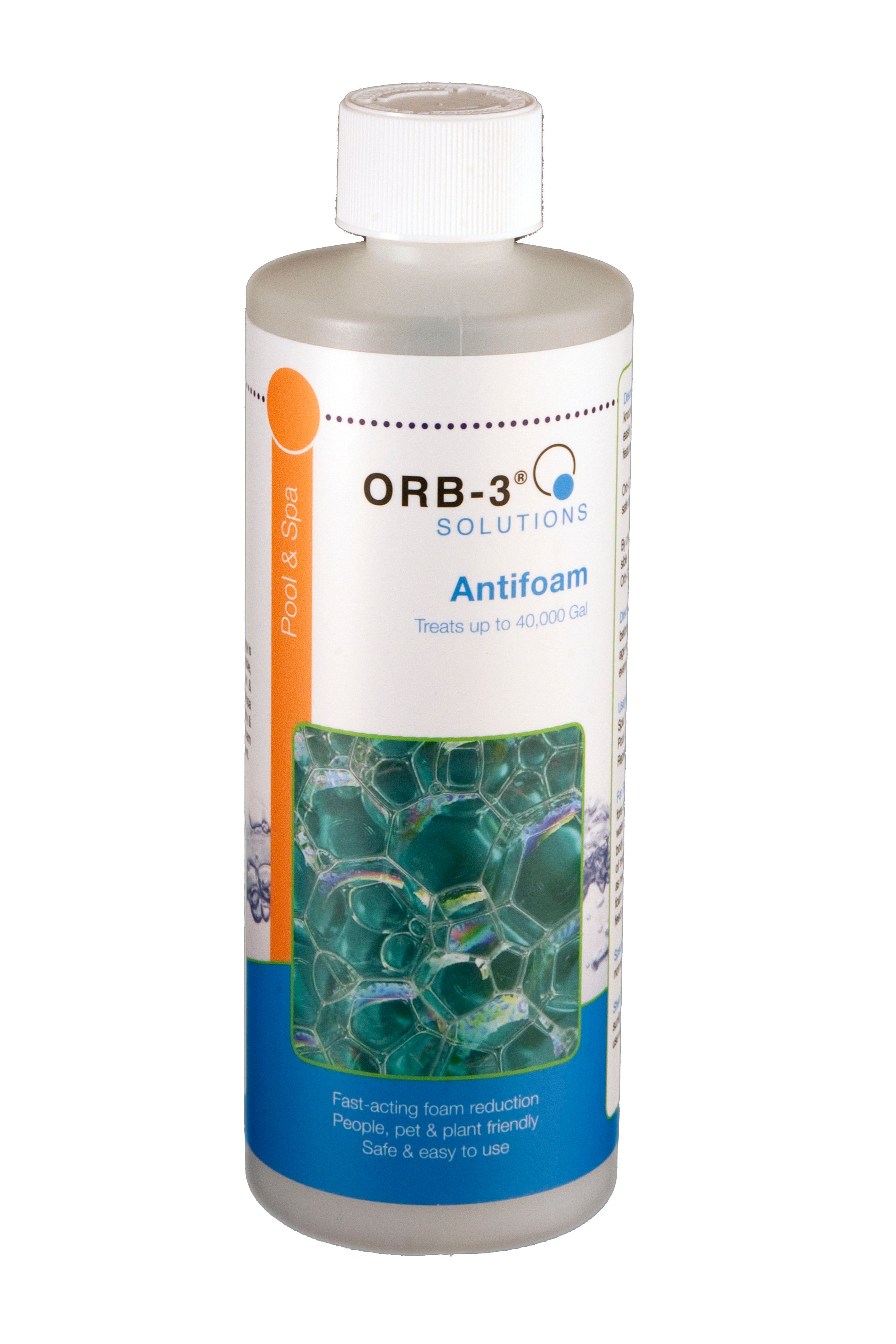 Orb-3 Pool & Spa Antifoam
Orb-3 Antifoam is a natural water-based emulsion that provides long-lasting defoaming persistence. Its food-grade ingredients simply cause water to go flat by lowering its interfacial surface tension and dispersing gasses.

The fast-acting Orb-3 Antifoam formula quickly knocks down ugly foam, making this kind of upset easy to prevent and control in pools, spas, and water features.